Every day we hear story after story from patients and parents explaining how corrective Chiropractic care has changed their life and the significant impact it has had on their entire family.
Every day the results we get with Chiropractic amaze us and we make it our mission as your Casper Chiropractors to show up every day, dedicated to helping as many families as possible live life to their full God-given potential!
As the owner of 307 Chiropractic Health Center, my goal is to educate and empower people to lead healthy lives, free from drugs and unnecessary surgeries.

Dr. Austen Wisroth
CEO, Owner, & Lead Chiropractor
Austen Wisroth D.C.
By gaining an understanding of how the human body functions, my patients are able to make wise decisions about their health and well-being.
I encourage people to lead healthier and happier lives because I believe our greatest asset is our health.
My thirst for attaining elite physical performance was propelled by my years spent playing NCAA college baseball at Wayne State College, where my team advanced to the Sweet 16 in the NCAA tournament.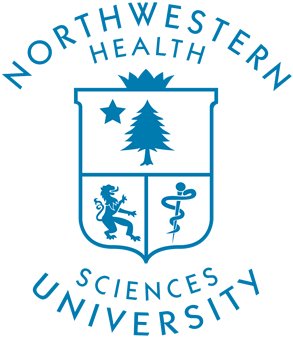 I went on to pursue my doctorate of Chiropractic at Northwestern Health Science University, in Minnesota.
While there I served as the President of a Chiropractic coaching group as well as received Advanced Proficiency Certification in Torque Release Technique, becoming the only Chiropractor in Wyoming to practice as a Certified TRT doctor.
After losing my father-in-law to brain cancer in 2014, I knew I wanted to return to my home state and deliver cutting-edge health and wellness care to my community. The journey my family endured while battling cancer continues to be a driving force behind my passion, guiding me to be a leader in the true meaning of health and how to achieve it.
When I am not at the office, I enjoy spending time with my family and friends. In my free time you can find me working out, waterfowl hunting, golfing or at the lake. I look forward to helping you and your family attain all of your health and wellness goals.
To your best health and life,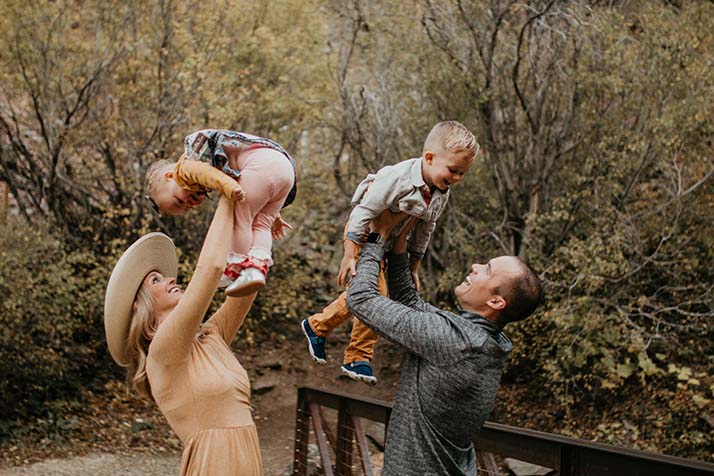 Dr. Wisroth holds the latest in advanced Chiropractic and wellness training and certifications: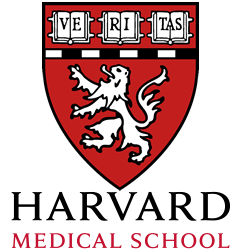 Doctor of Chiropractic, D.C., from Northwestern Health Science University in Bloomington, MN
Certified Advanced Proficiency in Torque Release Technique
Harvard Medical School Certified in Lifestyle Medicine:

Thyroid Nodule
Assessing Medical Fitness to Return to Work
Competencies Case Study
Stress Management
Osteoporosis
Prescribing Exercise
Acute Low Back Pain
Nutrition and the Metabolic Syndrome

Certified from Spinal Kinetics in Spinal Trauma:

The Mechanism of Injury
Stress Radiology in the Average Practice
How to Determine the Severity of a Spinal Injury
How to Best Manage the Spinal Trauma Patient
The Spinal Trauma Expert
Standard Protocols for Trauma Patients
Established Guidelines Can Back-Up Your Treatment Program
Adjusting the Unstable Spine
Spinal Instability
Pre-Existing Conditions Should Modify your Treatment Plan
Spinal Trauma Essentials
Terminology for Trauma Cases
Lead Associate Chiropractor
Luke Eddington D.C.
Luke was born and raised in Torrington, Wyoming. After completing his undergraduate degree in Kinesiology and Health Promotion at the University of Wyoming, he attended the University of Western States in Portland, Oregon where he completed his Doctorate in Chiropractic.
Luke also has a love for sports and athletics which lead him to obtain a Master's in Sports Medicine from the University of Western States. With his past education and previous experience as a Personal Trainer at the University of Wyoming, he looks at health and well-being with a multidimensional attitude. His master's degree has given him additional training working with athletes and sports-related injuries. Along with that, he has taken extra classes regarding taping and rehabilitation in the athletic community.
In his free time, Luke loves to spend his time with family and friends and prefers to be doing something outside. Hunting and fishing are at the top of his to-do list after taking care of the people of Casper and surrounding areas. 
Clinical Associate Chiropractor
Clint Low D.C.
Dr. Clint Low moved his wife and two kids from Winnemucca, Nevada to Casper and is looking forward to all the outdoor activities that Casper offers. He earned his Doctor of Chiropractic from Life Chiropractics College West.  His love for Chiropractic and genuine concern for others drive his pursuit of excellence in his work. 
Introduced to Chiropractic at an early age, Dr. Low knows the benefits of Chiropractic care firsthand. His experience in rodeo and ranch work exposed him to pain and injury. Dr. Low's total health approach comes from being a lifetime Chiropractic patient himself.
Dr. Low welcomes anybody who wants to achieve complete health and wellness including patients with chronic neck and back pain, headaches, sports injuries, pregnant women, children and the elderly. Dr. Low works closely with each of his patients to help them achieve their maximum potential.
Lead Licensed Massage Therapist
Chelsea L.M.T.
Chelsea was born in Wheatland, Wyoming and raised in Douglas, Wyoming. She received her Massage Therapy Certification in 2011 from Headline's Academy in Rapid City, South Dakota.
She also received her Board Certification in Massage Therapy in 2012 and is licensed to practice massage in the state of South Dakota. She worked at Douglas Day Spa as a Massage Therapist for the past 8 years before moving to Casper in the fall of 2018. She enjoys taking care of people and helping them live their best pain-free life!
Office Manager & Softwave TRT Therapist
Iveeth
Iveeth was born and raised in Los Angeles, CA, but has been a local to Casper since 2009 when she moved here with her mom and sister. She previously worked at Jonah Bank and enjoyed the ability to interact with customers as well as take care of operations on the back end.
Iveeth has enjoyed that she's been able to continue to help people at 307 Chiropractic and that her experience with back-end operations has been helpful in keeping things organized at the office. Her two children, Grayson and Sophie, keep her pretty busy, but when she gets a spare minute she enjoys running her photography business part-time. Iveeth also enjoys spending time with her husband, Matthew, going to concerts and out on their boat fishing in the summer, and catching some sun!
A fun fact about Iveeth is that she is bilingual in Spanish and English, so you can quiz her when you stop in!
Certified Nutritional Consultant, Functional Wellness Coordinator & Patient Progress Coordinator
Destinee
Destinee was born in Norfolk Nebraska but has lived in Casper since 2001. She previously worked as a preschool and grade school respite care provider for 3 years before joining the 307 team.
She spends a lot of time outside and staying active by snowboarding in the colder months and biking or kayaking in the summer. She enjoys volunteering with an organization that works in parts of Africa to love and support orphaned children and their caregivers in those communities and has been very blessed to have been able to go several times to work alongside them mainly in South Africa.
She loves working with and helping people and is thrilled for the opportunity to continue to do so as a member of the 307 team. As a former patient who experienced great success, she is so excited to continue her journey at 307 Chiropractic and help others find the same relief and experience a happier and healthier life!
Owner & Social Media Specialist
Ashley
Ashley was born and raised in the cowboy state, so when the opportunity to open a chiropractic clinic presented itself, there was no question that Ashley and her husband, Dr. Wisroth, wanted to set up right here in the 307.
Ashley graduated from the University of Wyoming with a bachelor's degree in Elementary Education in 2010 and from the University of Northern Colorado with a Master's Degree in Educational Psychology in 2013.
She left the teaching profession and fully integrated herself into alternative medicine and a natural lifestyle after her dad was diagnosed with stage 4 brain cancer. The loss of her dad has sparked a passion in her for educating people on the true meaning of health and bringing scientific, cutting-edge health information to the families of Casper, Wyoming.
Registered Nurse
Kayla R.N.
Assistant Front Desk Coordinator
Sally
Sally was born in Owatonna, Minnesota. She received her B.S. degree in Speech Pathology from St. Cloud State University and later her masters from Wyoming.
She moved to Wyoming after graduating in 1985 with a small tv, 2 suitcases, and a sleeping bag in her car on her new adventure as a traveling Speech Pathologist with the school districts of Basin, Manderson, Burlington, and Hiattville Wyoming. She met her husband Duane in Basin, lived 29 years of their marriage in Torrington, and has been married for 32 years. They have raised 3 sons together including Dr. Wisroth.
Sally recently retired after 33 years as a Speech Pathologist with 30 of those years working with birth thru 5-year-old children. Sally and Duane recently moved to Casper to be closer to their adult sons, daughters-in-law, and Grandchildren. She loves working at 307 Chiropractic talking with the patients and hearing their stories.
(Fun fact) Sally was Mrs. Wyoming America in 1996 and represented married women from the state in appearances around the state and at the National Pageant in Las Vegas.
Front Desk Coordinator
Anna Szeto
Anna was born and raised in Casper, WY and graduated from NC in 2006. She had previously worked in the optical field for 10 years. While she enjoyed that very much, she is excited to start a new journey at 307 Chiropractic. When not in the office Anna loves to spend time with her friends and family. But most importantly with her favorite person in the world, her daughter, Aniston. They enjoy dancing, singing and always doing crafts together.
OFFICE HOURS
---
Monday
6:30am - 4:30pm
---
Tuesday
6:30am - 4:30pm
---
Wednesday
6:30am - 4:30pm
---
Thursday
6:30am - 4:30pm
---
Friday
6:30am - 8:30am
---
Saturday & Sunday
Closed